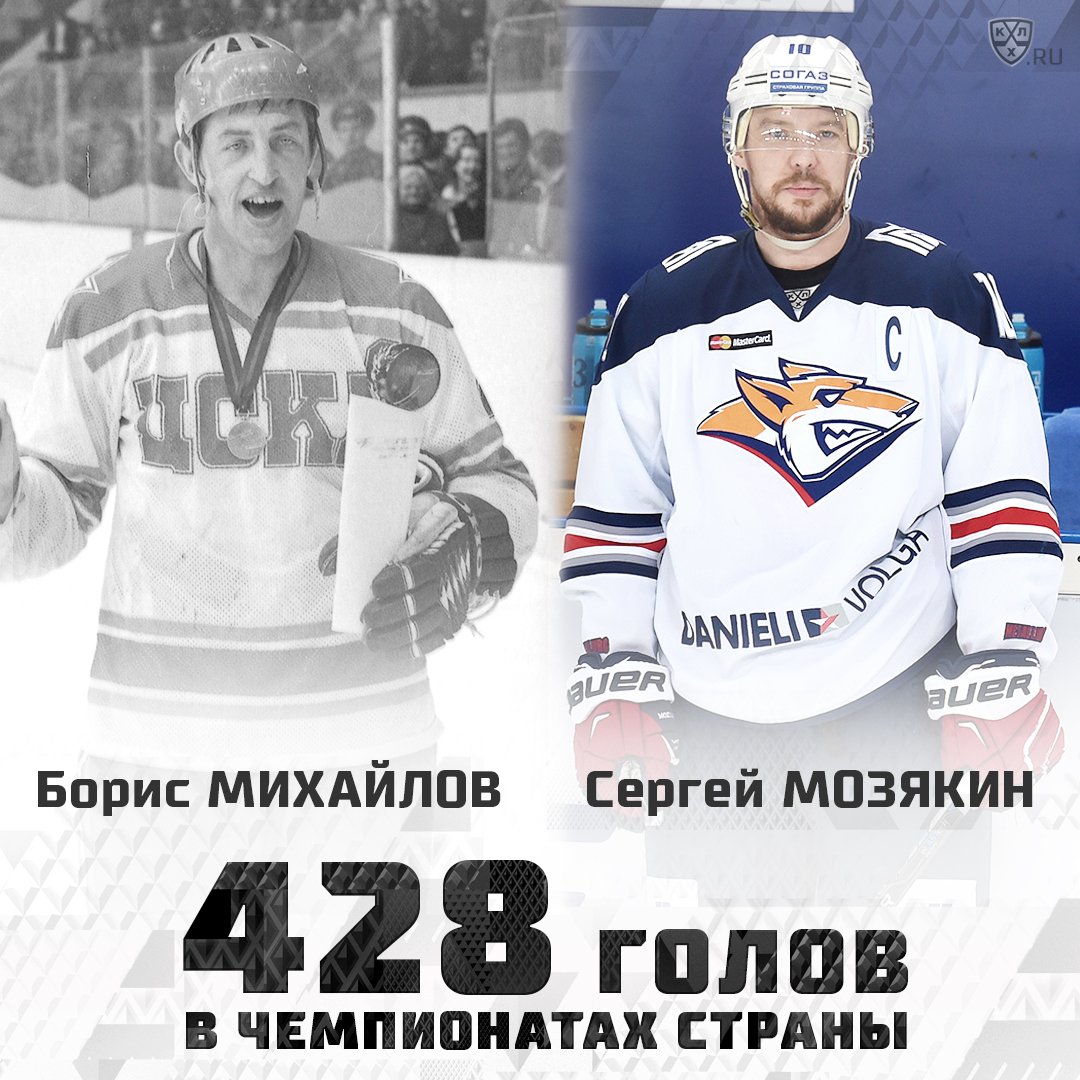 By KHL.ru
The moment finally came on 55:15 of Saturday's game. Sergei Mozyakin got his 428th goal in top-flight Russian hockey, matching Boris Mikhailov's all-time record that has stood for 35 years.
It was a deadly finish, a one-timer from the deep slot delivered with laser-like precision after Jan Kovar picked out the KHL's leading predator from behind the net. A characteristic Mozyakin goal, created through a natural instinct for positioning and an unstoppable shot.
The goal ended a four-game goalless streak for Mozyakin. The forward began the season with three markers in three game to move within touching distance of Mikhailov's record, but then failed to find the net against Ugra, Avtomobilist, Amur and Dinamo Riga.
The achievement brought words of warm praise from Mikhailov, who now shares his pedestal – at least until Mozyakin's next goal.
"I regard Mozyakin as a great talent and a great player," he told khl.ru. "You don't get to break records like these if you're merely a good player, only the real greats can do this."
Earlier in the game another Magnitka star, Danis Zaripov, reached a milestone of his own. His assist on Denis Platonov's 48th-minute goal was the 500th point of his KHL career. It also enabled Platonov to give Metallurg a 2-1 lead before Mozyakin wrapped up the points.
Mozyakin also claimed an assist on the opening goal as Wojtek Wolski put Metallurg ahead early in the second period. Jokerit tied the game through Roope Talaja's first of the season in the 42nd minute.