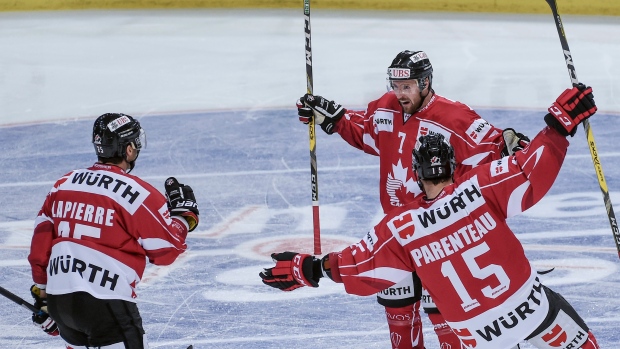 Canada defeated Mountfield HK 5-2 in semifinal play Saturday at the Spengler Cup.
Zach Boychuk scored in the third period and Maxim Noreau iced the victory with an empty-net goal.
 David McIntyre, Jay McClement and Cody Goloubef also scored for Canada.
Lukas Cingel and Michal Dragoun tallied for the Czech side.
HC Davos is scheduled to play Switzerland in the other semifinal later Saturday.
The winner will play Canada — the two-time defending champion — in Sunday's final.
Hockey Canada is using the six-team tournament as a final evaluation before deciding on its Olympic roster next month.