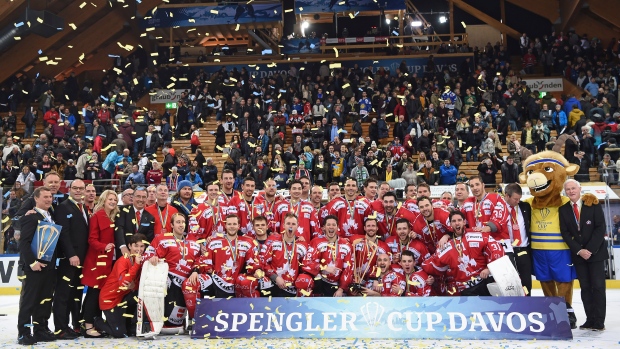 By Canada Press
Canada has won its third straight Spengler Cup, beating Switzerland 3-0 on Sunday.
It's the country's 15th time winning the title overall and tying HC Davos for most Spengler Cup titles.
Goaltender Kevin Poulin led the game, making 36 saves in the shutout.
After a scoreless first period, Zach Boychuk and Maxim Noreau both scored in the second.
David McIntyre gave the Canadians a more comfortable lead in the third.
Hockey Canada is using the six-team tournament as a final evaluation before deciding on its Olympic roster next month.
Hockey Canada will announce the Olympic roster on January 11th, 2018