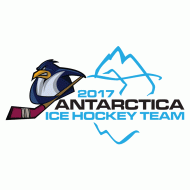 By Steven Ellis – Eurohockey.com
He has the potential to set one of the greatest records in sports, and you've never actually heard of him. Meet Ryan Bahl.
Henri Richard has 11 Stanley Cup. He is a hockey icon. Teemu Selanne had 76 goals in his rookie season. He did more for hockey in Finland than almost any other player has ever done. Wayne Gretzky owns almost every major hockey record ever. He's regarded as the game's greatest player.
And Ryan Bahl is about to play in Antarctica. He's known to very few people.
The previous three players set records nobody will likely ever touch, and when Selanne becomes eligible, all three will be in the Hockey Hall of Fame. They were three of the greatest players to ever make it to the NHL, the biggest hockey league in the world.
But Bahl, who never made it to the big leagues, is about to do something nobody ever thought could happen when he does make it over to Antarctica: he will have played on every continent in the world.
To think that hockey has been around for so long and nobody has achieved this feat is crazy on its own. But when you think that hockey in Antarctica isn't exactly a popular sport, that makes more sense.
"There is no hockey there at the moment," said Bahl, just 27-years-old. "Me and my team are aiming to make it a "thing"."
Why would he want to make hockey in Antarctica a "thing"? Maybe to help grow hockey even further? Yes, that's a great reason, but it's not the main reason. If he achieves his goal in 2017, Bahl will be the first ever player to play on all seven continents in the world, something that would be recognized as an official Guinness World Record.
Bahl isn't known to many people, but this record could serve to change that. Bahl has played hockey since the age of five, playing for local AA/AAA clubs before eventually making it up to junior hockey. A trip with his grandparents to central Europe at the end of high school helped pave the way for one of the craziest, well-traveled careers on the planet.
After leaving college, Bahl went to play hockey in China and Hong Kong before making the jump to the New Zealand club Canterbury Red Devils in 2010-11. From there, his travels continued all over the place, including the Czech Republic, Turkey, South Africa and Iceland.
Bahl has had the rare opportunity of representing two countries internationally. In 2012, Bahl played for the USA Eagles at the Australia International Ice Hockey Cup, an event that aimed at growing the game even further in an area nobody really expects to have hockey. Similar events take place every year there between Canada and USA now, with the likes of Brent Burns, Garrett Sparks, John Scott and even the Great One himself taking part in the Wayne Gretzky Ice Hockey Classic.
But not only did he get to do that, but he did become one of the first people to ever play for the Falkland Islands national team. Considered to be the smallest hockey nation on the planet, Bahl was brought on by team captain Grant Budd to play for the Falkland Islands for their first ever taste of ice hockey, winning every game they played to grab the championship at the 2015 Copa Invernada in Chile.
Now it's time for his newest challenge. Bahl, who aims to bring players around the world together with his website "Hockey Connection," knows this won't be an easy task trying to go to the land where hockey has never been played.
"Logistically speaking there is quite a bit we need to do, but I'm not worried with the support we will get, the sponsors that are coming in and the fundraising we are doing," said Bahl.
Support early to help his dream happen was immense from the start. In just the week after launching the project, Bahl heard from former NHLers, beer leaguers, new hockey recruits and more. Among the players interested are USA women's hockey legend Hilary Knight, Hockey Hall-of-Famer Bryan Trottier and YouTube star Pavel Barber.
Bahl's wife, Michaela Bahl, will also be making the trek down as a player. Michaela, who met Ryan during some off-time a few years ago, has played in four continents herself, with Antarctica and South America in the next year making it five. Ryan hopes to get her out to Asia and Australia in the future, helping her make a record for female players.
In terms of plans when he and the rest of the players get to Antarctica, that still needs to be decided. Bahl plans on having everyone there for about five days with potentially a game a day. He doesn't expect it to be formal games or even a tournament, but if he can get some referees involved, he will do so to help make the event seem more "official" in the eyes of others.
Bahl also hopes to gain more connections leading up to the game with people from smaller hockey nations, such as Chile, Argentina and the Falkland Islands when he heads back to the Copa Inverda this summer. Grant Budd is already on board with the project, using his experience in helping build a program in the Falkland Islands to his advantage.
But hockey isn't the only reason why Bahl is trying to attempt such a feat.
"Another interesting point that came up when I was talking to a Dutch guy the other day is that we should use this event to also help promote sustainability and keeping our planet healthy," said Bahl. "He brought up a good point in that this event can only be successful for this year, and years to come, if everyone does their best to keep the planet cool enough to play outdoor hockey in Antarctica (as well as other places).
"I think in terms of sponsors a lot of corporations are much more aware of these issues, things like global warming, going "green", and sustainability so I think this can also be a great way to promote a very good cause, something much larger than just playing hockey on Antarctica (which is still pretty cool in itself)."
The experience of playing hockey in the country is something Bahl is excited for, no matter the cost. While he has made money playing hockey in the past, he makes it clear that he doesn't do it for the paycheck and more for the love of his favourite game.
"I have also been lucky enough to connect with great clubs over the years who have been able to take care of a lot of living and travel expenses so that me and my wife have been able to travel and play hockey," said Bahl.
Bahl, who works remotely as a web and software developer, knows that not everyone plays for the same reason, but for those who can't make a career out of it, traveling abroad and meeting new people and visiting new places is something he wouldn't trade for anything.
"Unfortunately, a lot of people will never make it that far so the next best option is enjoying the travel, people associated to the game, and most importantly having fun," said Bahl, who has seen it all playing in cities most people in North America have never heard of.
Bahl hopes that success and funding from his first attempt at playing in Antarctica will make it an annual event. Potentially, people will see it as a success, and want to join on the adventure in one of the most unique places in the world. But without proper funding, it'll be tough, but with the possibility of some big names coming over, the chance to play in a brand new place and a few world records getting earned in the process, there's a lot of hope for the event to prosper in many ways.
So what happens after breaking the record?
"After I'm done with Antarctica that we are moving onto to play in Space or Mars," jokes Bahl. "I've actually had a few people ask me about these places."